CAUTION! Clay pigeon target placement is taking a toll on stands
Please be aware of your target placement
Members laying clay pigeons on the bottom crossmember of the steel target stands is causing excessive damage to the stands, reports Maintenance Director Joel Campbell. Combined with some shotgun shooting contrary to club rules, the damage is adding up to hundreds, if not thousands, of dollars. 
Mr. Campbell and maintenance worker Aaron McGovern have found several instances of the damage created when members shoot at the pigeons and damage the bottom cross member, as well as the plywood backer. Although technically not a violation of the rules, the board would request on behalf of the club that shooters not use the target stands in this manner. The board had budgeted to purchase an additional 10 large stands at a cost of $125 apiece to replace those lost to normal attrition. However, this recent damage has already rendered seven of the large stands unusable, at a cost of $875.
Several commercial solutions are available, including: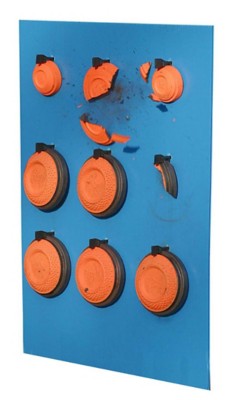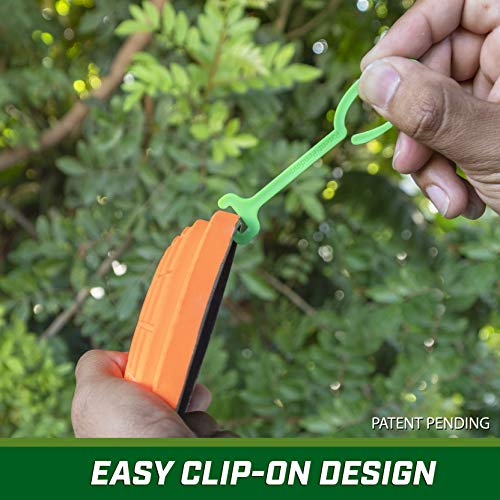 Or, do it yourself:
Reminder: Shotgun use on club plywood is prohibited
Mr. Campbell also reports an increase in use of shotguns on club plywood. Please be advised, if you are shooting club plywood backers with a shotgun, you are violating club rules. Remember:
Shotgun patterning board use is permitted ONLY on the Shotgun Range, the LE ranges, or Pistol Bays 4 and 5, using your own cardboard or paper targets.
No shotgun use is permitted on ranges with plywood target backers, and no shotgun shooting at plywood is allowed. 
Plywood is a significant expense for the club. The most recent order placed by the club was just over $2,000, for about a four-month supply. Shotgun use greatly accelerates the replacement rate.
Members of the board ask that members take this matter seriously. If you see anyone shooting up club plywood with a shotgun, or if you observe any other safety violations, please kindly point out the violation to your fellow member or report details of the range rule violations to an officer or director. You may email any such report to This email address is being protected from spambots. You need JavaScript enabled to view it..